Vegan Cafe Dubai
Vegan Cafe Dubai – Dubai, a city known for its luxury dining options and opulent lifestyle, is also becoming a destination for vegan food lovers. The vegan cafe scene in Dubai is booming, with more and more plant-based eateries popping up across the city. One such cafe is Soul Sante Cafe, a cozy and welcoming Vegan Cafe Dubai. With a commitment to sustainability and a warm and welcoming atmosphere, it's an oasis for vegan food lovers in the city.
The demand for vegan cafes in Dubai has been rising recently as more people are becoming interested in plant-based diets. This trend is driven by some factors, including concerns about health and the environment and a desire for more sustainable and ethically-minded food choices.
The Rise of Veganism in Dubai: A Growing Trend with Factual Data
The vegan movement in Dubai is on the rise due to increased awareness of health and environmental benefits. The Dubai Municipality has introduced guidelines for labeling vegan and vegetarian food. The government's "Dubai 10X" initiative aims to make Dubai the global capital of the plant-based economy by 2030.
As a result, the number of vegan and Vegetarian Restaurant Bur Dubai has increased, and many traditional restaurants are offering more plant-based options. The rise of veganism in Dubai is driven by health, environmental, and overall well-being concerns.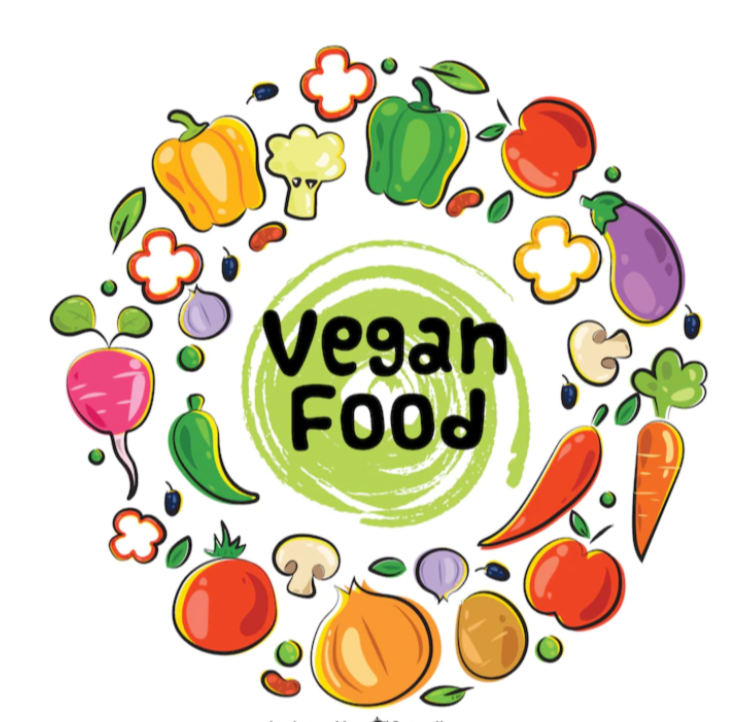 Sowing Seeds of Change: The Advantages of a Vegan Café Dubai
There are several reasons why someone might choose to visit a vegan cafe in Dubai:
Health: A plant-based diet has been linked to some health benefits, including a lower risk of heart disease, type 2 diabetes, and certain types of cancer. Eating at a vegan cafe can help individuals maintain a healthy diet without compromising taste and variety.
Ethical considerations: Many people choose to eat at vegan cafes to reduce their environmental impact and avoid supporting industries that exploit animals.
Taste and variety: Vegan food has come a long way in recent years, and many vegan cafes offer a wide range of delicious and innovative dishes that appeal to all palates.
Sustainability: Vegan food production generally has a lower environmental impact than animal agriculture. Eating at a vegan cafe is a way to make a more sustainable food choice.
Community: Vegan cafes can also serve as a social gathering place for like-minded individuals and those interested in learning more about the vegan lifestyle.
Allergies and dietary restrictions: Vegan cafes cater to various dietary restrictions and allergies, such as gluten-free, nut-free, and soy-free options.
It's worth noting that people choose vegan food for different reasons, whether it is health, environmental, ethical, personal taste, or a combination of them. A vegan cafe can provide a variety of plant-based options that can cater to different reasons and preferences.
Soul Sante offers a delicious and healthy vegan alternative to the traditional dining scene in Dubai. The menu features a mix of classic comfort foods, such as burgers and pasta, and more exotic options, like falafel and curries. All ingredients are carefully sourced and prepared to ensure maximum flavor and nutrition. The cafe also offers a wide range of organic and gluten-free options to cater to different dietary needs.
The cafe's atmosphere is warm and welcoming, with simple and modern decor and plenty of natural light and greenery. The friendly staff is happy to help customers navigate the menu and make recommendations.
One thing that sets Soul Sante Cafe apart from another vegan cafes in Dubai is its commitment to sustainability. We use eco-friendly packaging and source ingredients from local and organic farms whenever possible. We also have a recycling program in place to minimize waste.
From Farm to Table: Our Sustainable Vegan Product List
Salads: Various greens, fruits, nuts, and seeds, with different dressings and toppings.
Soups: Vegan soups are made with plant-based ingredients and are a great way to get in some veggies and stay warm.
Sandwiches and wraps: Vegan sandwich options include veggie falafel and seitan (wheat gluten) with various toppings and condiments.
Tacos and bowls: Vegan bowls are a great way to get a variety of flavors and textures. They can include items like quinoa, tempeh, and vegetables.
Curries and stews: Vegan curries and stews are made with plant-based ingredients such as lentils, chickpeas, and vegetables.
Desserts: Vegan desserts can include cakes, cookies, and ice cream made with ingredients like almond milk, soy milk, and coconut cream.
Sustainable Eating, Sustainable Living: Our Vegan Meal Plan Options
Eating a plant-based diet can significantly improve your health, reduce environmental impact, and support ethical food choices. However, it can also be a challenge to maintain a healthy, varied diet without spending a lot of time cooking or meal planning. That's where Soul Sante Cafe's meal plans come in.
Our meal plans consist of carefully curated breakfast, lunch, and dinner options, all crafted with the freshest, locally sourced ingredients. Each meal is designed to cater to different dietary needs, whether gluten-free, nut-free, or soy-free. Our team of experienced chefs brings in a variety of cooking techniques to make sure every meal is not just nutritious but delicious as well.
We offer flexibility with our meal plans; you can receive meals daily, weekly, or monthly, and you can pause or cancel your plan at any time. Not only do you get the convenience of having meals delivered to your doorstep, but our meal plans are also cost-effective, saving you money compared to ordering meals individually.
So why waste your time and energy on meal planning when you can let Soul Sante Cafe?