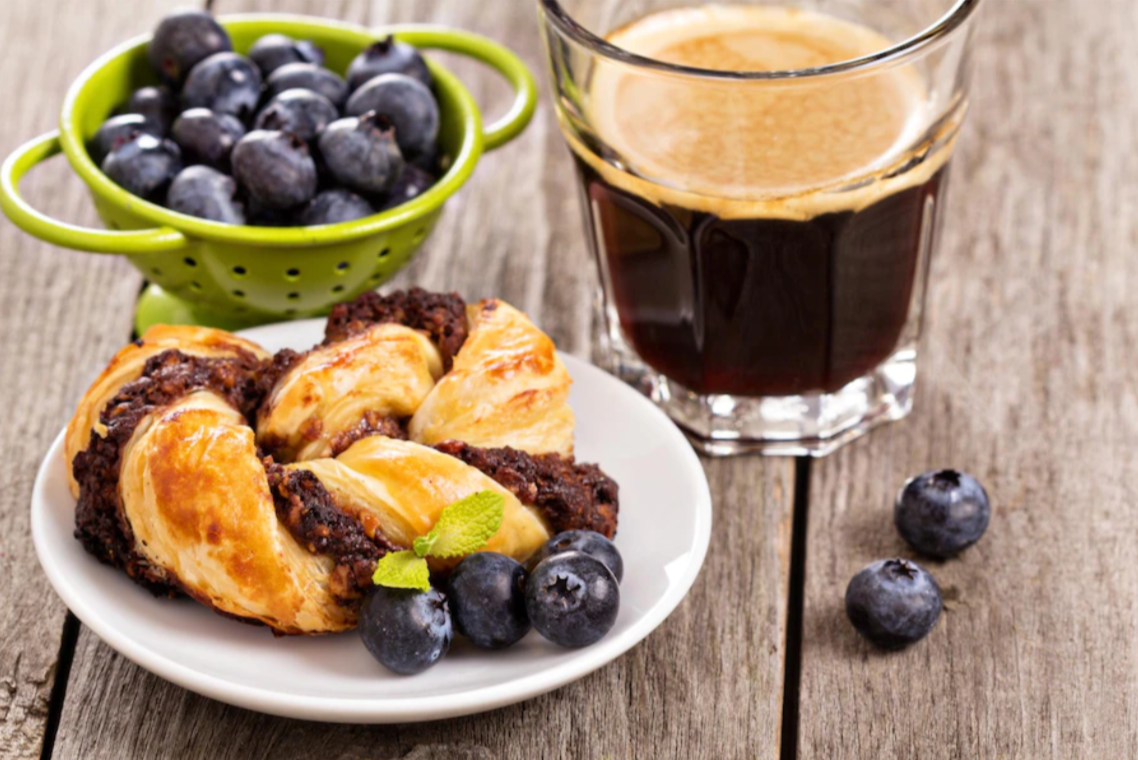 Is Coffee Vegan or Gluten-Free?
If you are a vegan in Dubai or plan on embarking on the lifestyle shift by switching to healthy food choices that are gluten-free or vegan, you will have a ton of questions about your food choices. 
One of the most common questions people new to the vegan lifestyle ask includes "is coffee gluten-free or vegan?" 
Drinking a hot cup of joe is the first thought coffee lovers have after waking up. For many, coffee is the only thing that keeps their spirits lifted and mind focused during a hectic day. 
It would pain you if you would have to give up the thing that brings happiness to you just for the sake of following a particular lifestyle. 
Well, the answer to the coffee question is a bit complicated. But don't worry – you don't particularly have to give up coffee completely. 
Is Coffee Both Vegan and Gluten-free?
Coffee is derived from the berries of coffee plants which are picked, grown, and manufactured without the use of any animal products. Coffee beans do not contain gluten. This is likely due to the fact that the anatomy of coffee differs significantly from grasses that contain gluten. 
So, coffee beans are just seeds of coffee plants that are roasted and there is no involvement of any animals or their by-products throughout the entire procedure. Therefore, a cup of black coffee is vegan and gluten-free at the same time. 
That being said, a conventional latte cannot be considered vegan since it contains cow's milk and other gluten-rich and non-vegan ingredients, such as whipped cream. 
So, if you wish to keep your cup of coffee as per your dietary requirements you should be very careful of the ingredients added to it or where it is getting manufactured. 
Your beloved coffee can undergo contamination with gluten during different stages which would then make it unhealthy for some people. Some of them are mentioned below. 
In The Packaging Stage
Coffee is inherently gluten-free, but intrusion from flour, maize, or cereals would merely make it a possible carrier of gluten. And that's when things become complicated. Because your raw roasted coffee did not initially contain any gluten products but they got accidentally added later. 
While simple coffee is gluten-free, there are chances that the coffee beans could have been tainted if they had been prepared using the same equipment that processes other gluten-carrying products. 
So, even when you are cautious with your diet your basic coffee powder may contain a minor mix of powders that are gluten carriers, impacting your diet. 
It is recommended that you purchase pure coffee beans that are organic and grind them at home to enjoy your gluten-free cup of coffee. 
In A Cafeteria
Cross-contamination could also occur in any place that serves coffee commercially if different types of coffee are brewed in the very same coffee machine. This can increase the chances of some of these ingredients slipping into your drink which would then make your drink not so gluten-free!
Also adding creams, flavoring, and sweeteners to your coffee can increase the odds of gluten sneaking into your drink. Therefore it is advised to carefully go through the ingredients list in any beverage and then decide what you wish to order. 
So, can you never have fancy lattes and cappuccinos then? 
How to Ensure Your Coffee is Vegan and Gluten-free
You can enjoy different types of coffee without worrying about whether it is gluten-free and vegan as long as you take the necessary steps.
To begin with, ask for a cup of vegan coffee in the cafe you usually visit. Ask for a dairy-free substitute that is gluten-free. For instance, you could get a latte that contains plant milk, such as almond milk, cashew milk, coconut milk, quinoa milk, hemp milk, soy milk, hazelnut milk, rice milk, or oat milk. 
These kinds of milk are gluten-free as well as vegan since they are plant-based hence eradicating your worries about the coffee not being gluten-free or vegan. 
Don't Fear Exploring All Your Options
Cold-brew can also be seen as an amazing vegan option, it's simply water and coffee that is brewed for a night to heighten its rich flavors. Sometimes, black coffee can be a bit harsh on the tongue, hence this is a less acidic and lighter version of the same. 
You can also spice up your black coffee by adding vegan and gluten-free ingredients like cinnamon powder, nutmeg, or chicory. This helps enhance the flavors without affecting your diet. 
A coffee whitener that is made up of coconut milk, almond milk, cane sugar, coconut oil, brown sugar, and vanilla extract will give the coffee a creamy texture without compromising on the taste. 
So, if you are a vegan in Dubai, you do not have to worry about being unable to enjoy coffee without dairy or gluten in it. This is due to the fact that there are varied options to choose from that are both vegan and gluten-free. 
Conclusion 
When going gluten-free and vegan, you can add coffee to your list of healthy foods you can enjoy without any worry.
Furthermore, you can enjoy a vegan coffee cake on the side with a nice cup of coffee without swaying from your vegan diet. 
But you should be careful about what you are ordering at the cafes you visit.  Not every cafe cares about the coffee being gluten-free and vegan. 
That said, the best online vegan cafes in Dubai will have the gluten-free, vegan coffee options you crave, along with other delicious vegan foods. You may have to do some trial and error to find a cafe that serves coffee to your liking, but there are plenty of options in Dubai that will not disappoint you.