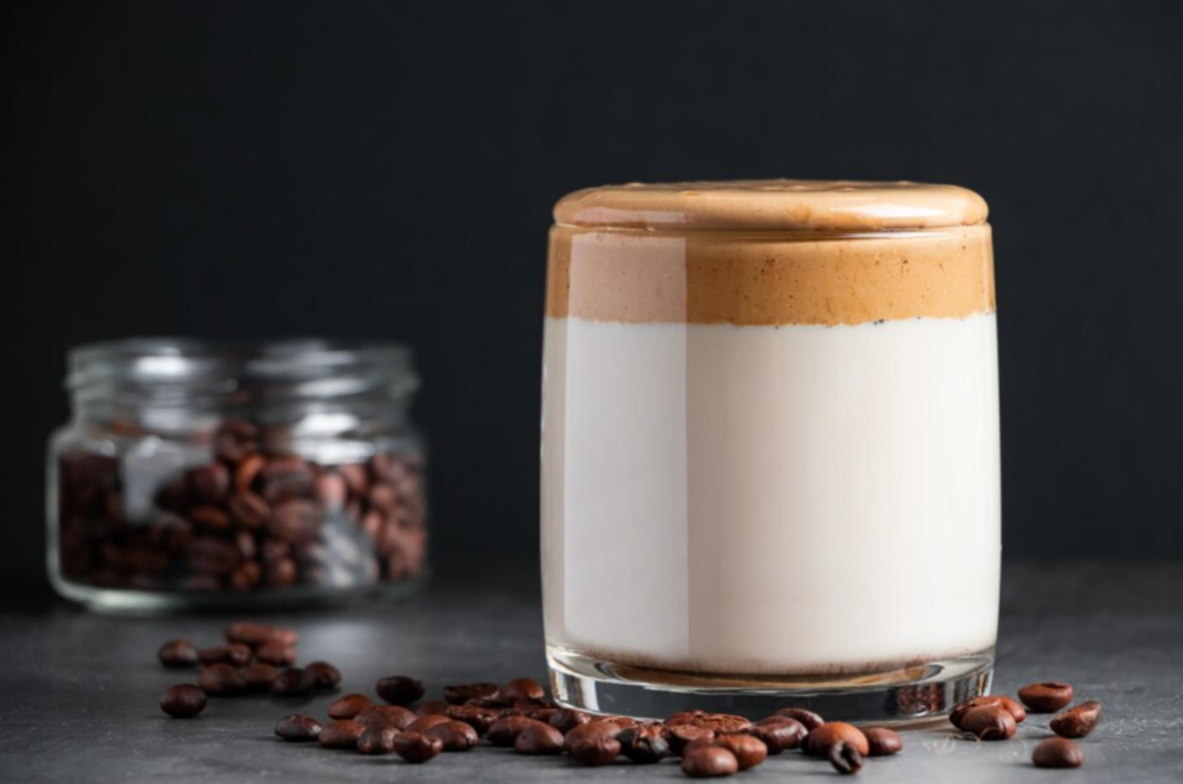 Best Vegan Coffee in Dubai: Perks, Alternatives, and Best Options Reviewed
In recent years, people worldwide have become wary of the fact that the carbon footprint associated with a non-vegetarian's diet is about two times larger than a vegetarian and vegan's diet.
This is one of the reasons why many are adopting a vegan diet. According to Nestle, in 2020, sales of plant and meat-based products increased to $29 billion, and are expected to rise above $160 billion by 2030. 
But the problem is this: 
Not everyone on a vegan diet enjoys black coffee. Coffee is good for your health, with evidence suggesting that drinking it regularly can reduce the risk of stroke and heart disease by up to 20%. 
Thankfully, giving up coffee because you've switched to a vegan diet is not a sacrifice you will need to make. Vegan breakfast in Dubai typically involves coffee with plant-based milk, and some vegan options stand out as the best coffee in Dubai.
But are there any perks to drinking vegan coffee? What plant-based milk alternatives can you use? And what are the most popular vegan coffees in Dubai?
Find the answer to these questions and more in this post.
Perks of Drinking Vegan Coffee
Drinking coffee has many perks. Such as your body produces sugar better, prevents heart diseases, good for the liver, has stronger DNA, and prevents Alzheimer's disease.
1. Reduced Depression Risk
A meta-analysis describes that drinking coffee reduces the risk of depression. Caffeine is a stimulant, which increases the activity of the nervous system and brain. It keeps you focused and refreshed. 
2. Prevents Alzheimer's Disease
Regular consumers of coffee have a 65% less risk of having Alzheimer's disease. 
3. Prevents Cancer
Coffee prevents colorectal, prostate, liver as well as pancreatic cancer. This is because of the richness of antioxidants in coffee. The popularity of coffee makes it a key source of antioxidants for many individuals. 
Coffee contains chlorogenic and caffeic acid, cafetal, and kahweol. These acids are well known for their anticarcinogenic properties. 
4. Prevents Types 2 Diabetes 
A vegan diet prevents several diseases and prevents type 2 diabetes. A study reveals that individuals drinking coffee had 11% less risk of contracting Type 2 diabetes. This may be due to polyphenols or the magnesium content in coffee.
People who consume less coffee have more chances of acquiring type 2 diabetes. 
5. Prolonged Lifespan
Apart from providing several health benefits and the prevention of diseases, drinking coffee increases longevity. This is because you have fewer chances of having chronic diseases than others.
Alternatives for Dairy-based Milk
Whether you have a vegan diet because you're eco-conscious or lactose intolerant, you will need to look for the right alternative to dairy-based milk to consistently stick to your vegan diet. Here are some of your best options:
1. Almond Milk 
Almond milk is semi-sweet in taste. It has a thin and velvety texture. It is one of the best replacements for dairy-based milk.
2. Cashew Milk 
Cashew milk has a super creamy texture and is rich in nutrients. Also, it has a nutty flavor. 
3. Macadamia Milk
Macadamia is rich and velvety nut milk, there's a surprise fruity delicacy. It's absolutely worth trying.
4. Flax Seed Milk
This nourishing milk has a flavor and aroma that compliments the flavor of the coffee. It's a little thin, like cashew milk. 
5. Hemp Milk
Hemp milk has a mildly nutty flavor, comparable to almond milk, and is rather thin yet velvety.
6. Rice Milk
Rice is translucent in appearance. People allergic to nuts can go for this. Rice milk has a neutral taste.
7. Oat Milk
Oat milk has become the go-to dairy alternative for many in recent years owing to its natural sweetness and thickness. 
8. Soy Milk
Soy milk is nutrient-rich, with about the same protein content as regular milk. While the flavor varies slightly from batch to batch, it has a smooth texture and a balanced flavor.
9. Coconut Milk
Coconut milk is smooth and rich, but it has a distinctive flavor that could be overpowering. It appeals to certain individuals but is not for everyone. 
10. Pea Milk
Yes, there is such a thing! It's also the healthiest vegan milk among them all. It has a soy milk-like texture and a bland flavor.
Best Vegan Coffee in Dubai
One of the first things that spring to mind when thinking about adopting a vegan lifestyle is "how will I enjoy coffee?"
To satisfy your caffeine cravings there are many vegan coffees available. To refine your search we are here with the best vegan coffee in Dubai.
1. Vegan Mocha Latte
A delicious vegan mocha latte is all you need for your taste buds. It is authentically made with soy or nut milk. It has the same creamy texture as a mocha latte made from dairy, and the chocolatey after-taste will leave you wanting more.
2. New Orleans Coffee
New Orleans coffee is made up of chicory. It gives your coffee a pleasant, spicy taste. Chicory is a herb that vegans usually include in their diet. If you are vegan too, this coffee is a must-try.
3. Vegan Turkish Coffee
Turkish coffee is famous for its strength and boldness. Some people prefer it because of the spicy taste it provides. If you enjoy having New Orleans Coffee, you will enjoy this one too. The soulful flavor of cardamom and cloves make it the best vegan coffee to consume during cold winter nights. 
4. Vegan Irish Coffee
Everyone prefers to make their version of Irish coffee. Traditional Irish coffee means just whiskey in coffee. In the modern version, it is served along with whipped cream. The addition of vegan whipped cream is optional. 
5. Vegan Latte
Lattes are perhaps the best-known dairy-based drinks that contain caffeine. The replacement for dairy is almond milk, coconut milk, or oat milk. You're free to choose whichever you like best. 
Its creamy texture provides a satisfying taste to your taste buds. If you've switched to a vegan diet and are craving coffee, vegan lattes are the best to go for. 
Conclusion
If you're trying to hunt down the best vegan coffee in Dubai, make sure you come down to Soul Sante. We provide a complete menu of Vegan breakfast in Dubai, including a variety of vegan coffee, making it one of the best online cafes in Dubai.