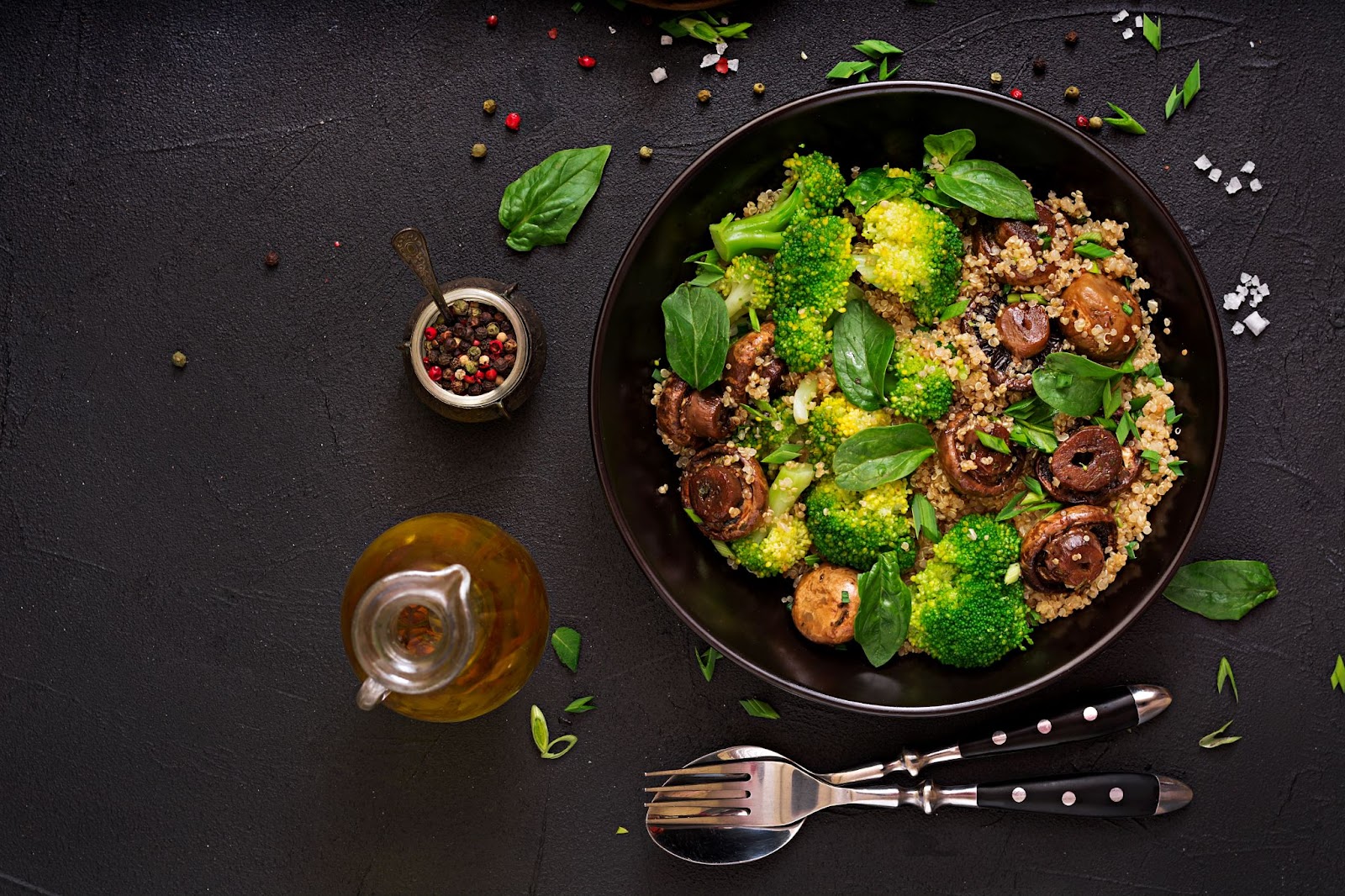 6 Healthy Breakfast Choices Of Vegans In Dubai [Recipe Included]
Dubai—the City of Gold, is well-known for its luxury lifestyle, sumptuous shopping, and an active nightlife. Yet, despite all this grandeur, the list is incomplete without food. Its traditional, as well as exotic flavours served on the platter, are absolute delights. Morning meals to grand dinners, vegan-friendly Dubai cuisine is delectable.
Smoothies, cereal, oatmeal, fruits, juices and toast are preferred vegan breakfasts in Dubai. A tasty vegan meal can be prepared by tweaking some traditional dishes. Using vegan substituents for popular non-veg relishes is an easy way to enjoy your favourite dish.
Given below are six healthy recipes for the best vegan breakfast in Dubai that will make you drop non-veg like a hot potato. So, let's get started!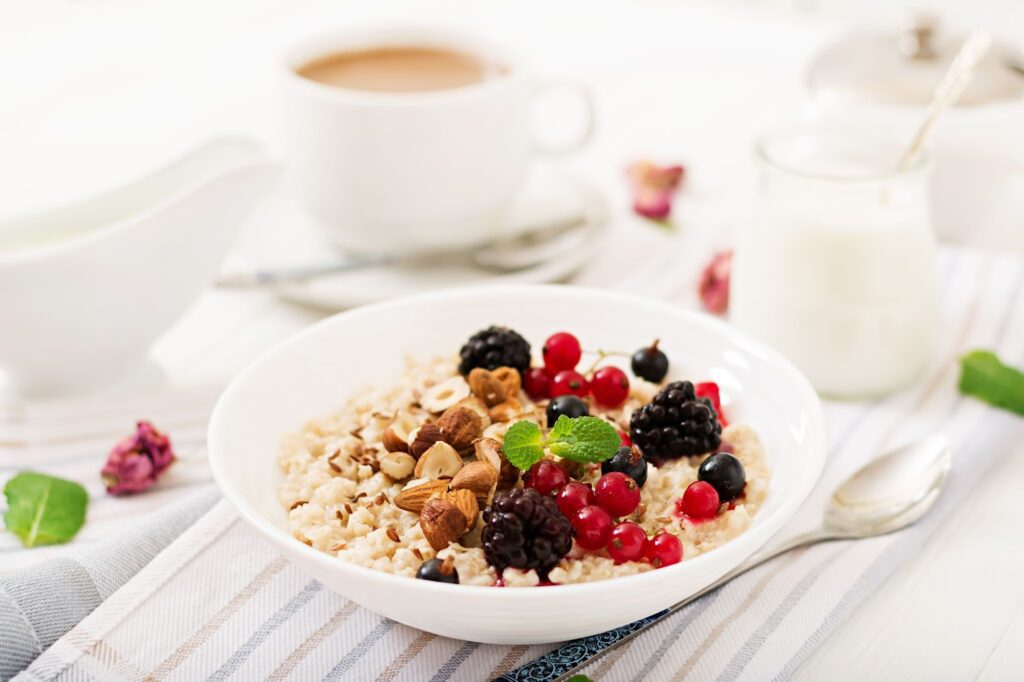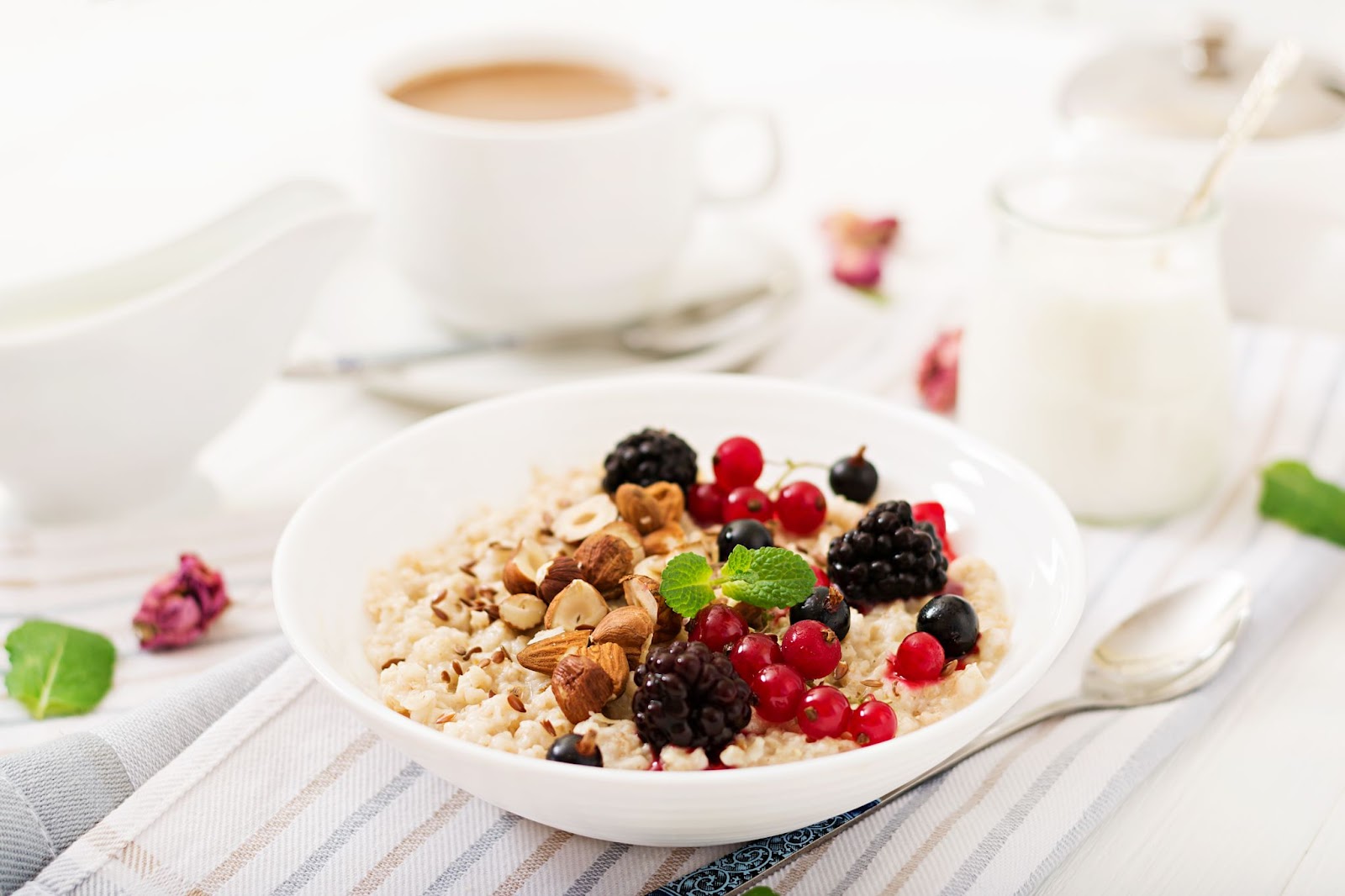 Baked oatmeal is an easy and healthy dish that tastes like a cake. Not trying this oatmeal recipe is a missed chance. It is the perfect morning treat.
Baked oatmeal has the vitals of rolled oats and dairy-free milk. Banana, almond blueberry, peanut butter, or chocolate; make your favourite toppings shine. The unique aroma of sweet flavours is a gentle morning hug to kickstart your day.
Out of many vegan breakfasts in Dubai, there's nothing more versatile than oatmeal. It is a probiotic that is packed with minerals and vitamins. It can be deemed the best vegan breakfast option that you can savour every day.
With a few changes in the recipe, you can get a new taste every time you try it!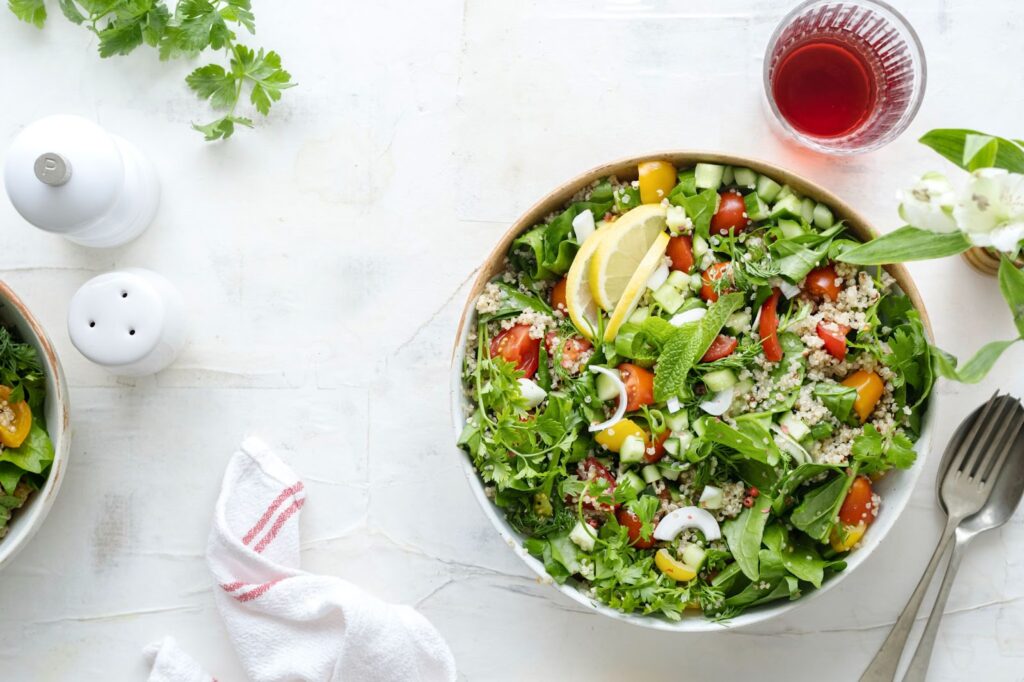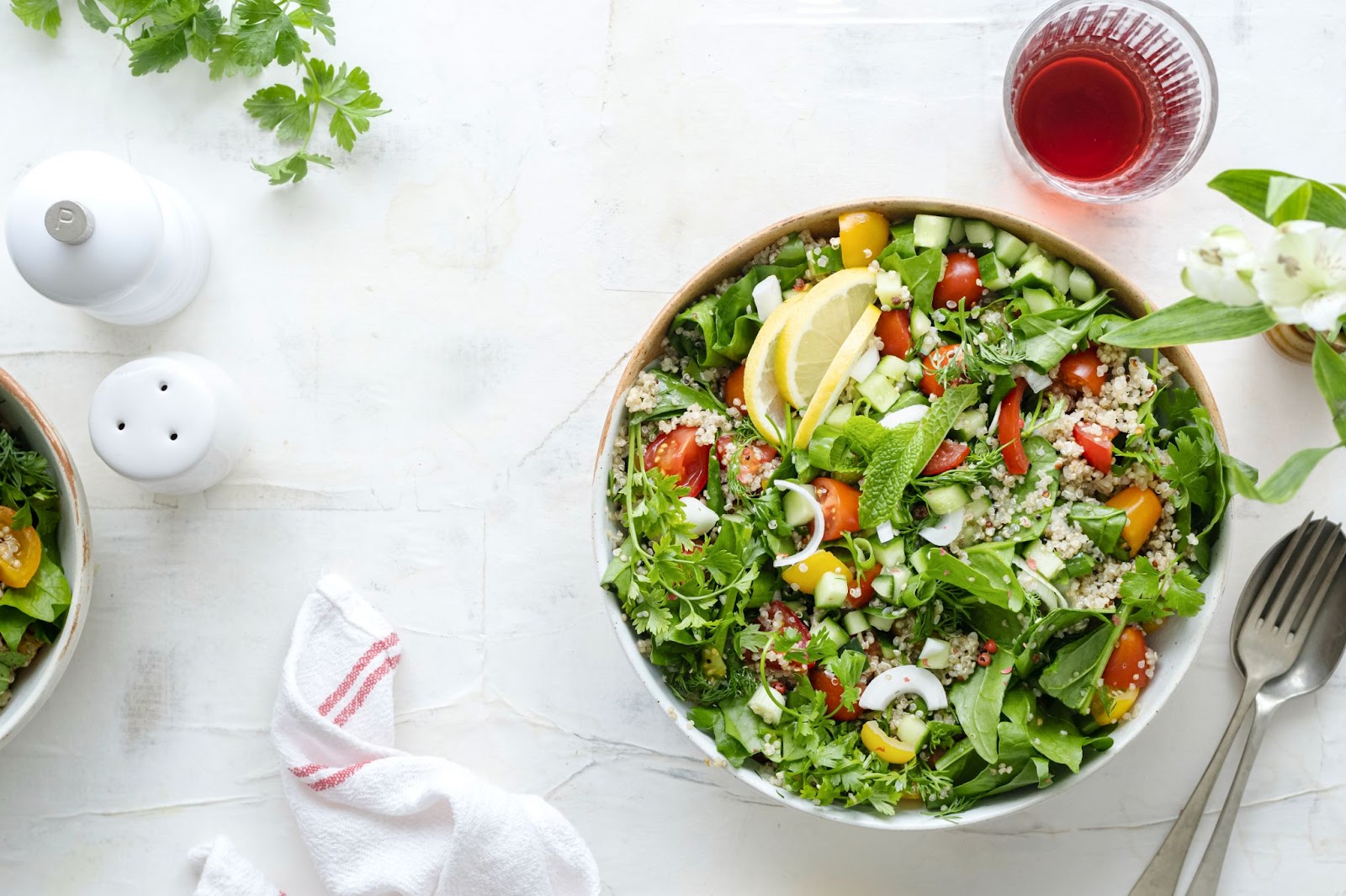 Contrasting a regular cereal bowl with a quinoa breakfast bowl is like comparing apples and oranges. It is one of the finest vegan breakfasts in Dubai. A flavoursome mix of quinoa and almond milk is enough to make you want more.
Banana, coconut flakes, and fresh berries toppings will make your mornings really good. The goodness of fibres and antioxidants can help counter diabetes and heart issues. Potassium, magnesium, folate, and iron constitute its nutritional make-up.
With its fruity and nutty fragrance, each bite is sure to caress your taste buds.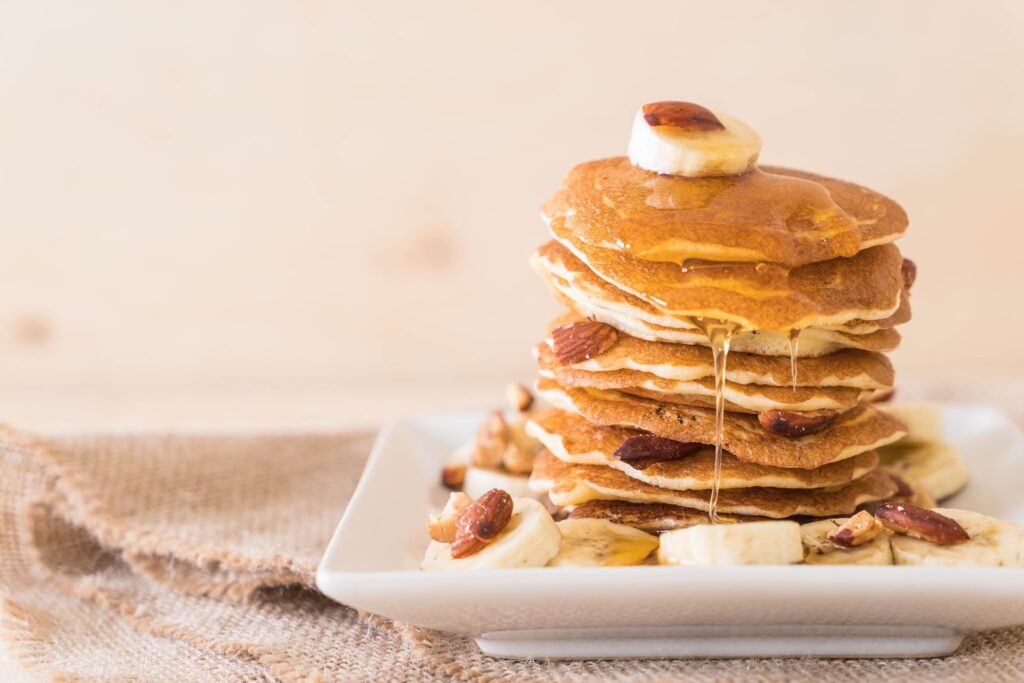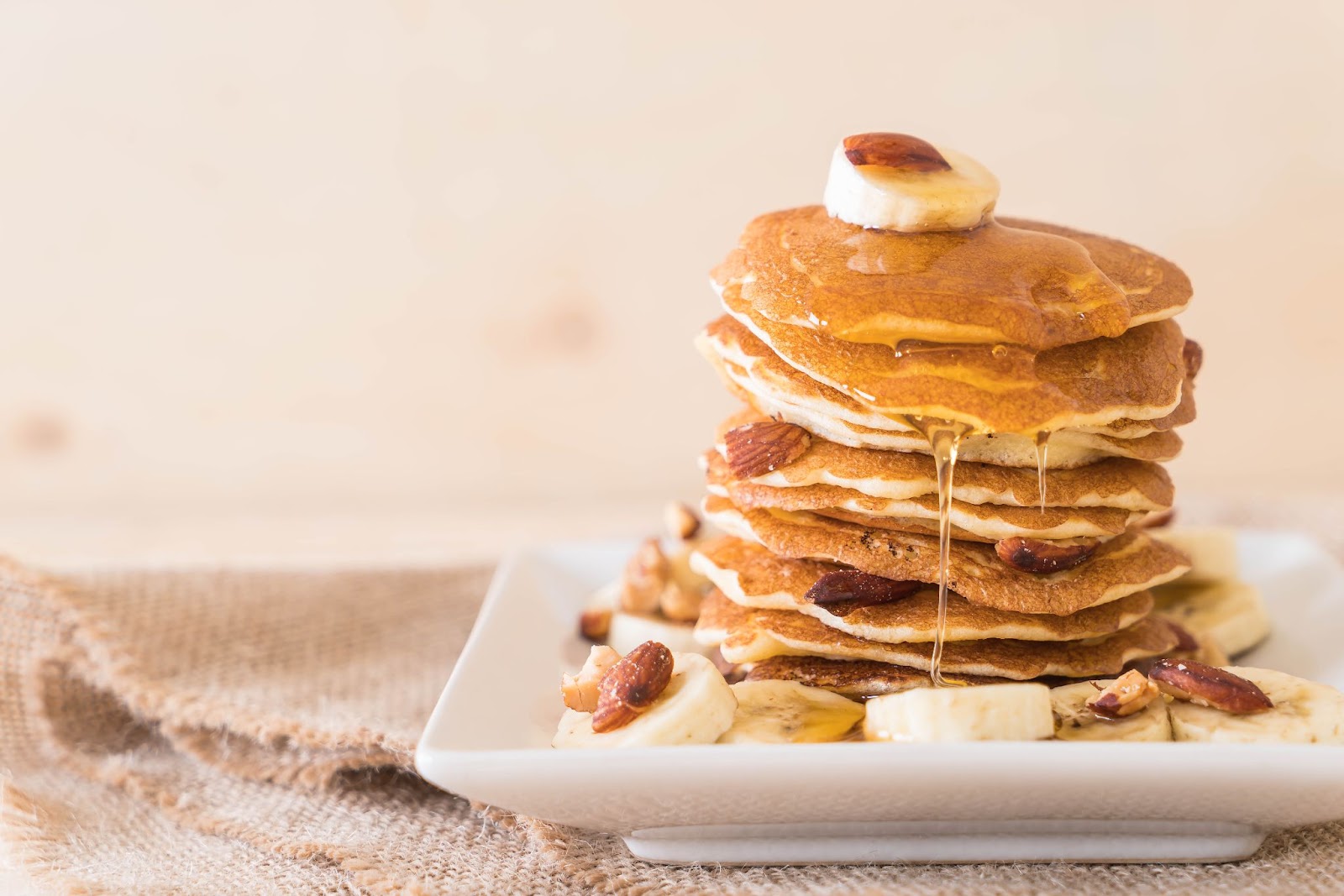 Want to enhance health and boost energy with a healthy vegan breakfast? Banana pancakes, a 3-ingredients and gluten-free recipe, will make you go bananas.
Oat, the most healthy and versatile of all food, makes an appearance here too. Oat flour mixed with almond milk and mashed bananas make delicious golden pancakes. Crispy edges, a soft core and a sweet taste — could there be a better breakfast?
Its health benefits add a cherry on the top, so should you, on these pancakes! Banana pancakes top the list of best vegan breakfast ideas. Their fluffy texture and smooth taste can be enjoyed with luscious maple syrup.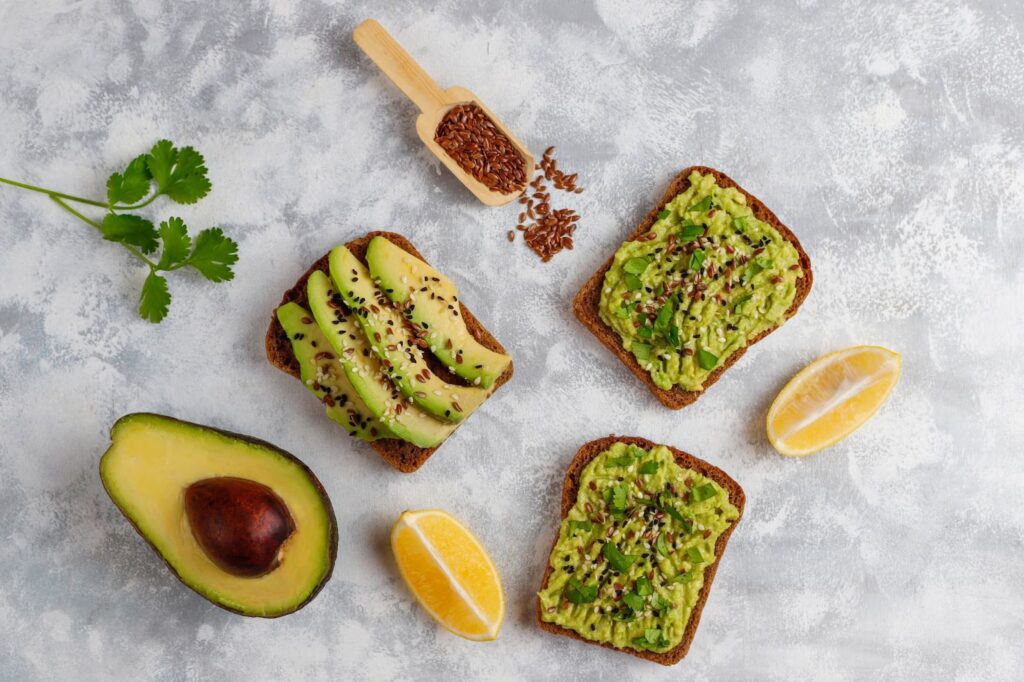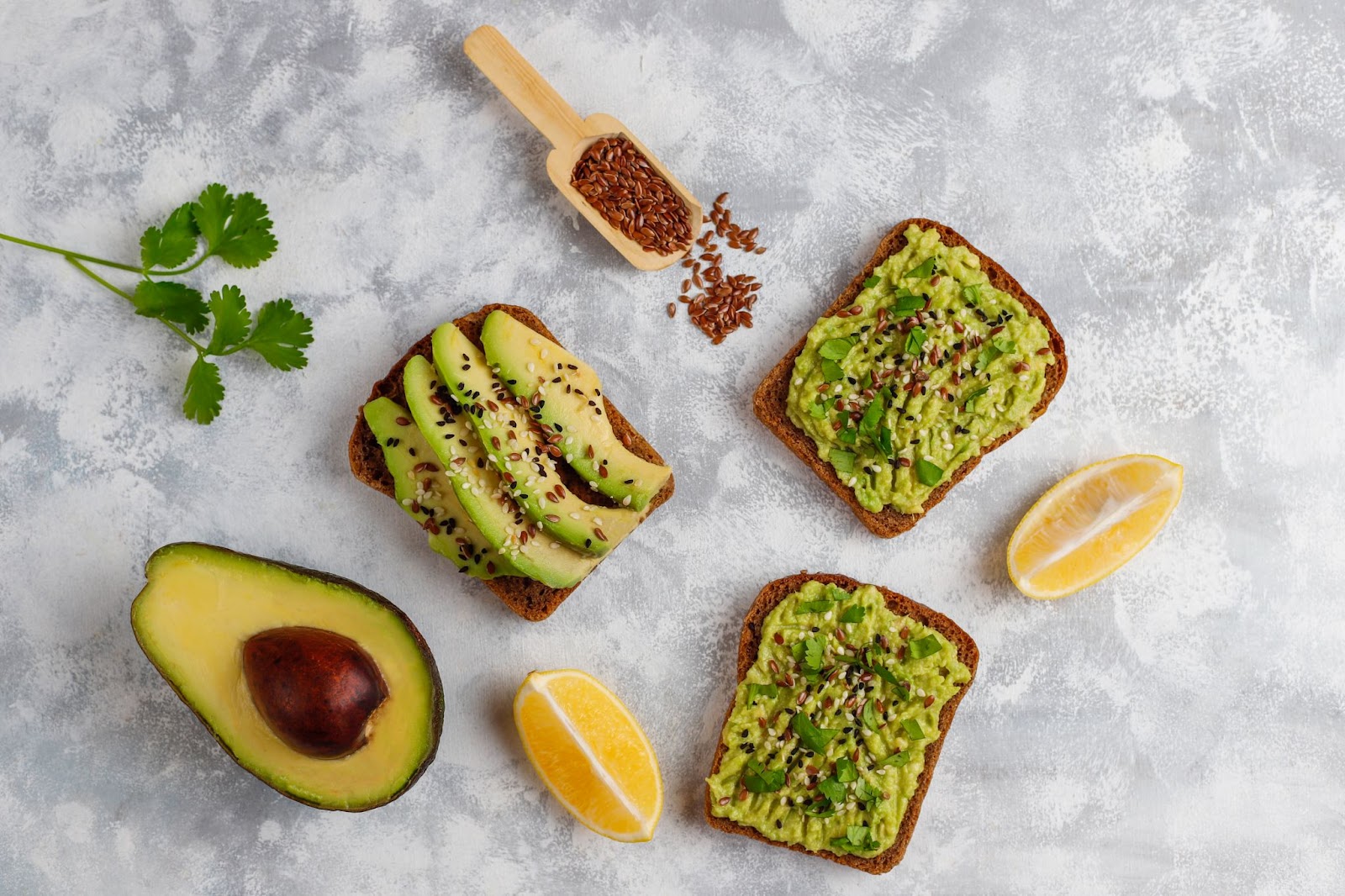 A vegan breakfast recipe easy-to-make, avocado toast is a low carb vegan breakfast. Packed with nutrients like Vitamin B & C, fibre, potassium, and magnesium, scooped avocado mixed with hearty spices and flavours is a treat to the palate.
You can add fresh veggies and nuts as per your taste to make it more healthy. The crunchy crust garnished with healthy add-ons will create a burst of taste in your mouth. With the goodness of vitamins on bread, avocado toast is the perfect meal to eat "junk" healthily.
With the focus on nutrition and filling portions, there is nothing better than avocado toast. Vegan or otherwise, it is the preferred vegan breakfast in Dubai for fitness conscious people. So, "Avo good day" with avocado toast for breakfast!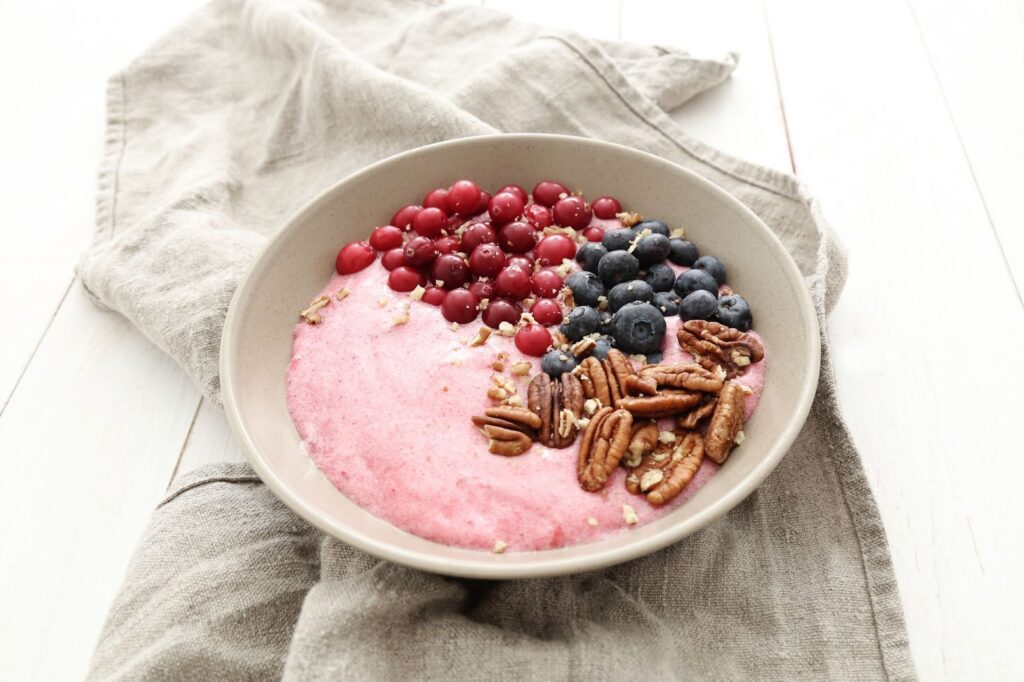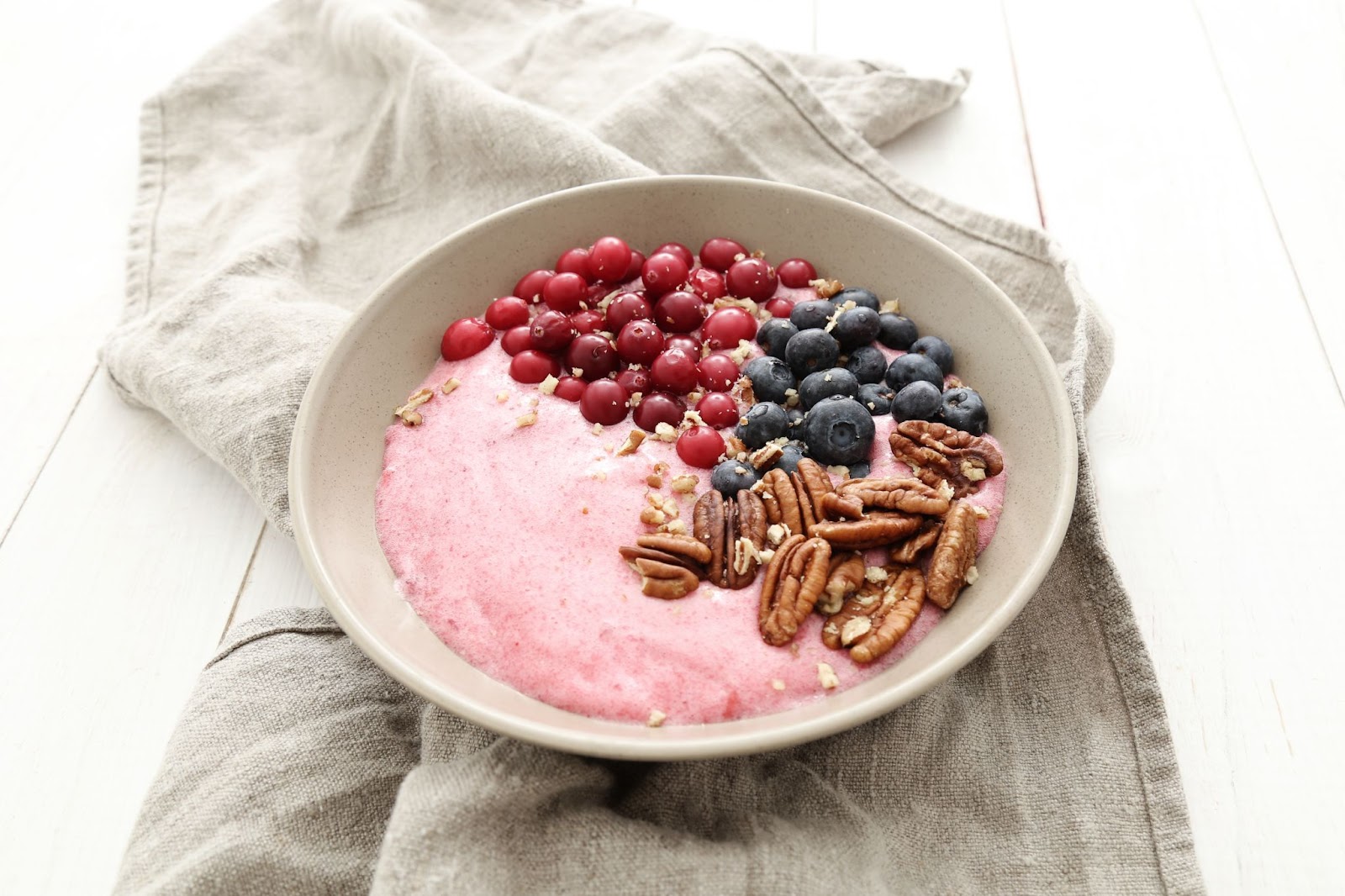 What's better than starting your day with a vegan breakfast smoothie? Loaded with healthy and rich taste derived from easily accessible ingredients, smoothie bowls, one of the best healthy vegan breakfasts in Dubai, sell like hotcakes.
Hemp seeds, coconut flakes, frozen strawberries, raspberries and blueberries are mouth-watering additions. Just blending your favourite fruits and veggies with a dash of coconut milk is enough to create a dainty masterpiece.
You can serve this in a bowl layered with creamy butter, crunchy nuts or fresh fruits to enhance the taste and appeal. No wonder why a superfood smoothie bowl is a popular sugar-free vegan breakfast in Dubai.
A perfect blend of health and taste served in a bowl, one of the best vegan breakfasts in Dubai.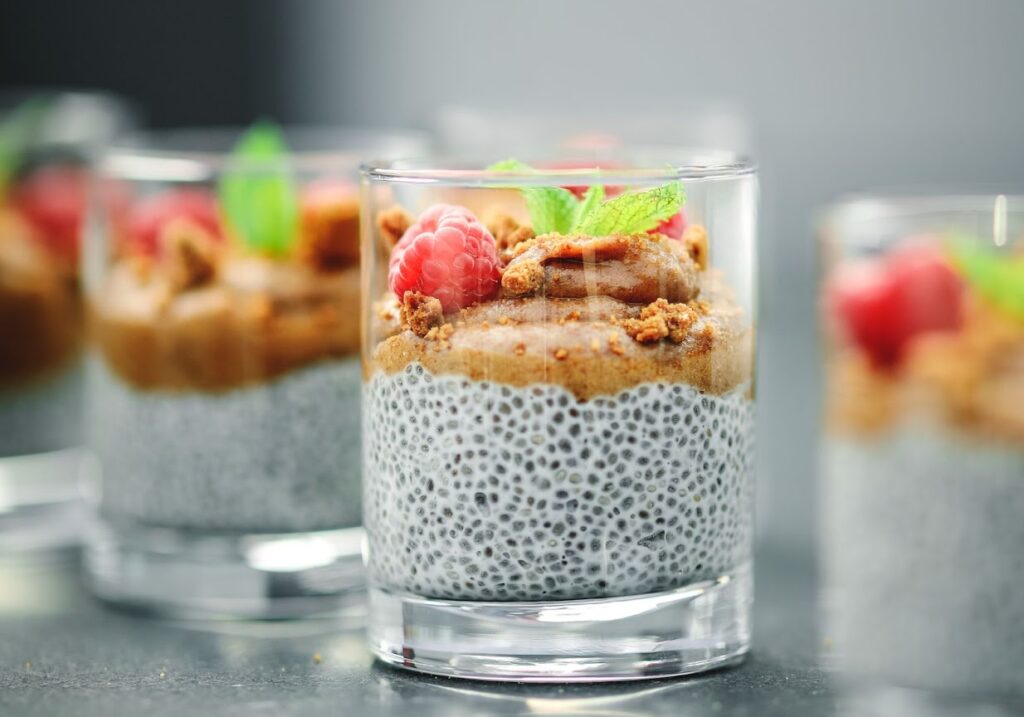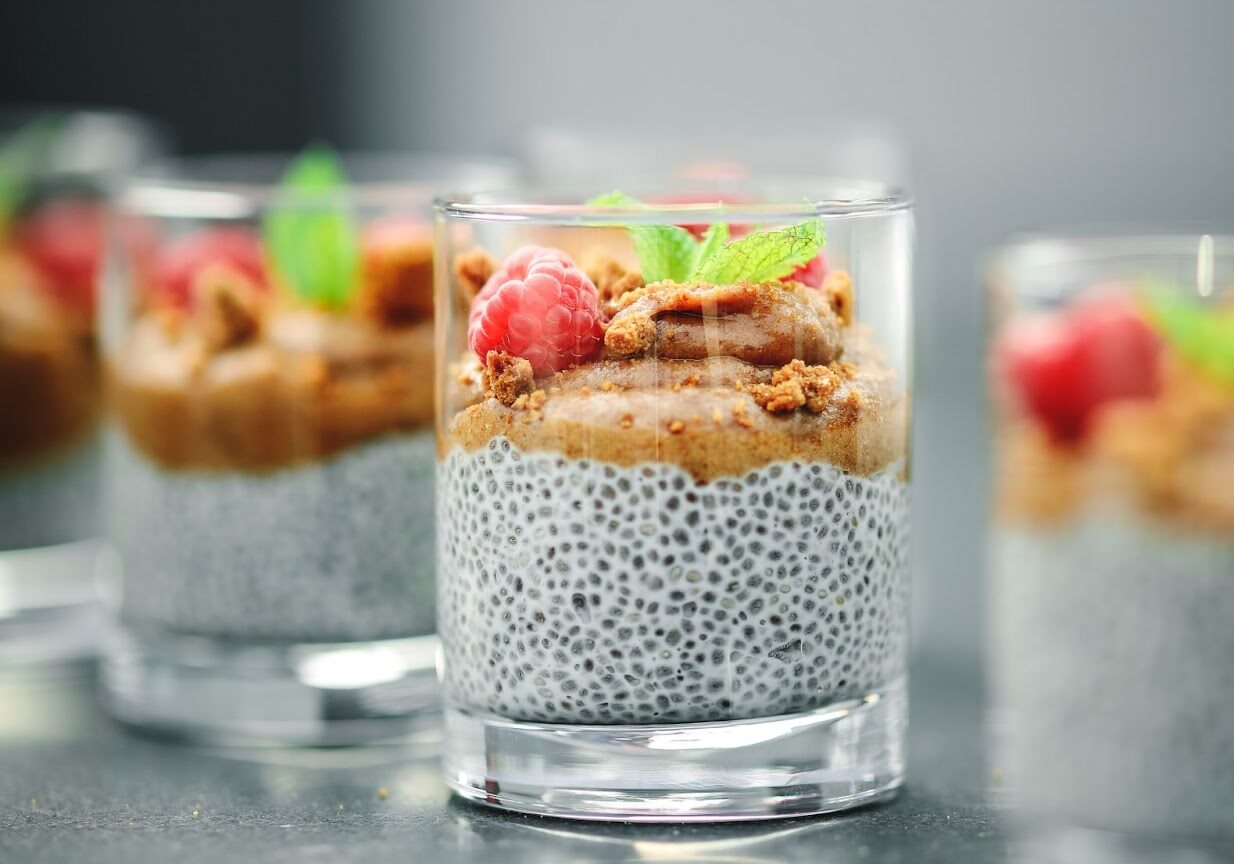 Have a sweet tooth? Dive into the world of sugary delights (without hampering your health).
Chia pudding is rich in protein vegan breakfast and perfectly refreshing. It's a dessert with fewer calories. With creamy and nutty flavour, chia pudding is a delight to have.
You can easily replace milk with buttermilk for added flavour and healthy perks. Hints of cinnamon and nutmeg make the taste an extraordinary bliss. A few scoops of vegan ice cream paired with the pudding top all charts of deliciousness.
Jason Love said, "I want to have a good body, but not as much as I want dessert." What if you get an inviting taste and a boost to your health?
This chia pudding will make you want to explore dessert-focused vegan breakfast recipes. Easy to make and enjoy, this is a recipe that will make your day.
Conclusion
For an ideal vegan breakfast, taste and health go hand-in-hand. Thus, finding the right balance between nutritions and heavenly flavours is vital. A delicious and healthy vegan diet can promote weight loss when done right. Besides this, it reduces the risks of heart diseases and cancer.
What is a good vegan breakfast? It must offer a refreshing, nutritious and filling experience. Everything from soup to nuts can be made vegan with the help of substitutes. Like, coconut milk in place of regular milk, tofu instead of cheese, etc.
Vegan breakfast in Dubai is mostly inspired from the west but incorporated into its traditional ways. It has a mix of rich, fresh and healthy dishes. When you bite into them, your taste buds explode with appetising and screaming ecstasy.
These tasty recipes are sure to make it to your culinary memoir. Thus, try out these sizzling dishes and lettuce to make your mornings perfect.