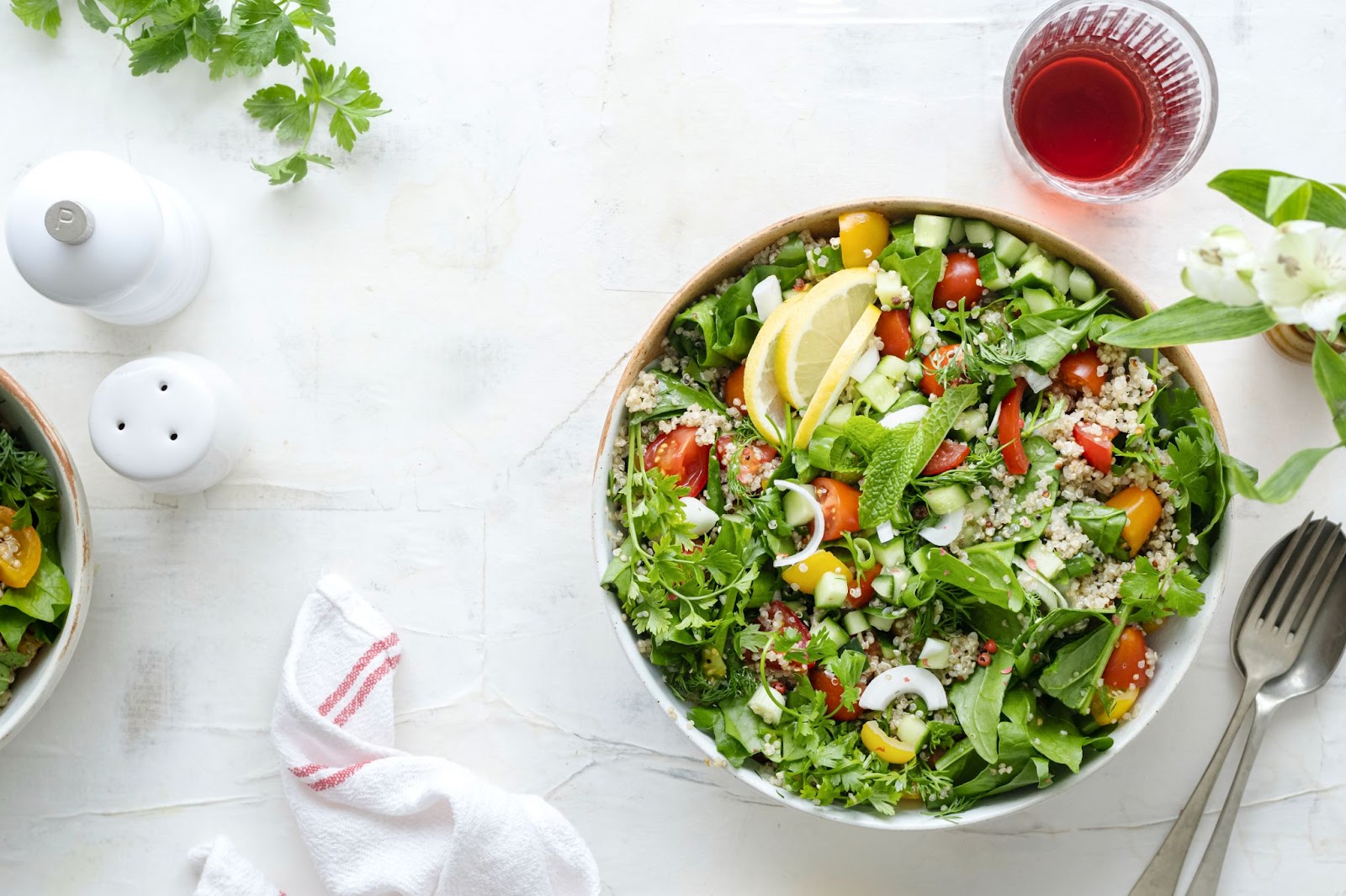 Quinoa Breakfast Bowl Recipe
If you are looking for vegan breakfast ideas, other than oats, quinoa is the best option. Toppings so diverse that you will be spoilt for choice. A refreshing and satisfying vegan breakfast in Dubai to jumpstart your day. Gluten-free, low-carb and protein-rich, this dish hardly takes 5 minutes of prep time. It is ready to serve in 25 minutes!
Ingredients
Quinoa, 1 cup
Dairy-free milk, like almond milk, 2 cups
Pinch of salt
1 ts vanilla extract
Toppings
A handful of dates (which are Dubai delicacies as the national fruit)
Mangoes, berries, apple, banana, according to choice
Cinnamon, coconut flakes, a drizzle of maple syrup
1 cup almond milk
Cooking Instructions
Mix salt, vanilla and almond milk in a pot and bring the mixture to boil.
Turn down the heat and add quinoa. Let it simmer for 10-15 minutes until the consistency looks creamy (thick but pourable).
Remove the pot from the flame and let it cool.
Take a bowl, add 4-5 tbs of the cooked mixture and mix with a cup of almond milk.
Serving Suggestions (2-3 Serves)
The easiest way to eat quinoa is with fresh fruits. The perfect morning meal!
For a summer-y delight, add juicy slices of mangoes and sprinkle them with coconut flakes and hemp seeds.
A velvety dollop of coconut cream paired with chocolate chips and nuts is the best vegan breakfast in Dubai.
Notes
You can make a large batch of the quinoa breakfast bowl without toppings. You can store it in the fridge for a few days. You do not even have to cook this every day.
You can also enjoy this protein vegan breakfast with sweet condiments like cloves, nutmeg, ginger and maple syrup.
If you do not like to add milk, it is completely fine. The nutritional value does not change much. You will receive all the goodness of add-ons and quinoa itself.