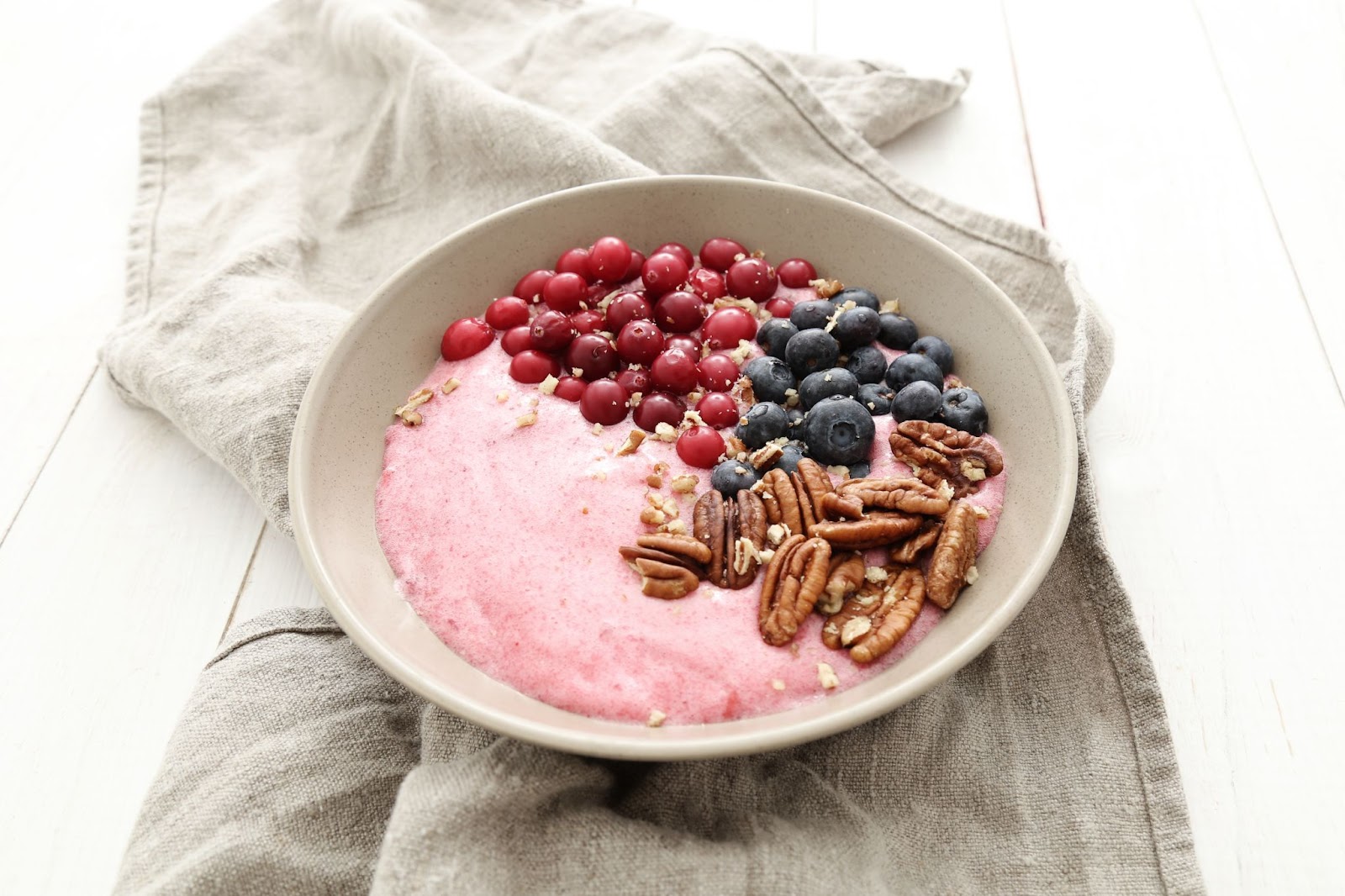 Superfood Smoothie Bowl Recipe
What is a good vegan breakfast? A healthy ice cream! Smooth, creamy, thick, soft-serve vegan breakfast smoothie that's better than ice cream. If you are bored with your regular meals, do not miss this recipe.
With hundreds of combinations possible, superfood smoothie bowls are the perfect vegan breakfast in Dubai. Try only green veggies or just red fruits or maybe trendy purple. It is your personal "choose your adventure" food game now.
Ingredients
1– 1 ½ cups milk of your choice
2 bananas
1 cup of mixed berries
2 tbsp raw cacao powder
2 tbsp of any nut butter
1 tbsp flax/ hemp/chia seeds
¼ teaspoon cinnamon
A pinch of sea salt
Cooking Instructions
Put all the liquids first to mix everything well.
Follow with frozen fruits. This step contributes to the creamy texture.
Now add delicate food like kale, spinach and nuts. And blend it until thick.
Pour the smoothie into a bowl and add your toppings. Do not forget to sprinkle a little sea salt. It adds some salty flakiness that makes this dish stand out more.
Serving Suggestions (2 serves)
You can add greens like Broccoli, kale, spinach, mushroom, zucchini, etc.
Get sugar-high with fruits like Mango, date, apple, berries, and citrus.
Add seed & nuts – Sunflower, flax, hemp, sesame, almond, cashew, pecan, etc.
Serve it with cacao, maca, barley, and wheatgrass.
Notes    
You may require more milk to get your desired thickness. Whether you like sipping with a straw or eating soft-serve, mix more milk. Enjoy this delicious smoothie in your style.
We suggest making a healthy blend of nutritious vegan ingredients as the base. Now, get creative with what toppings you want to add.
To make the smoothie sweeter, change the fruits to veggies ratio. Avoid adding sugar to the mix.