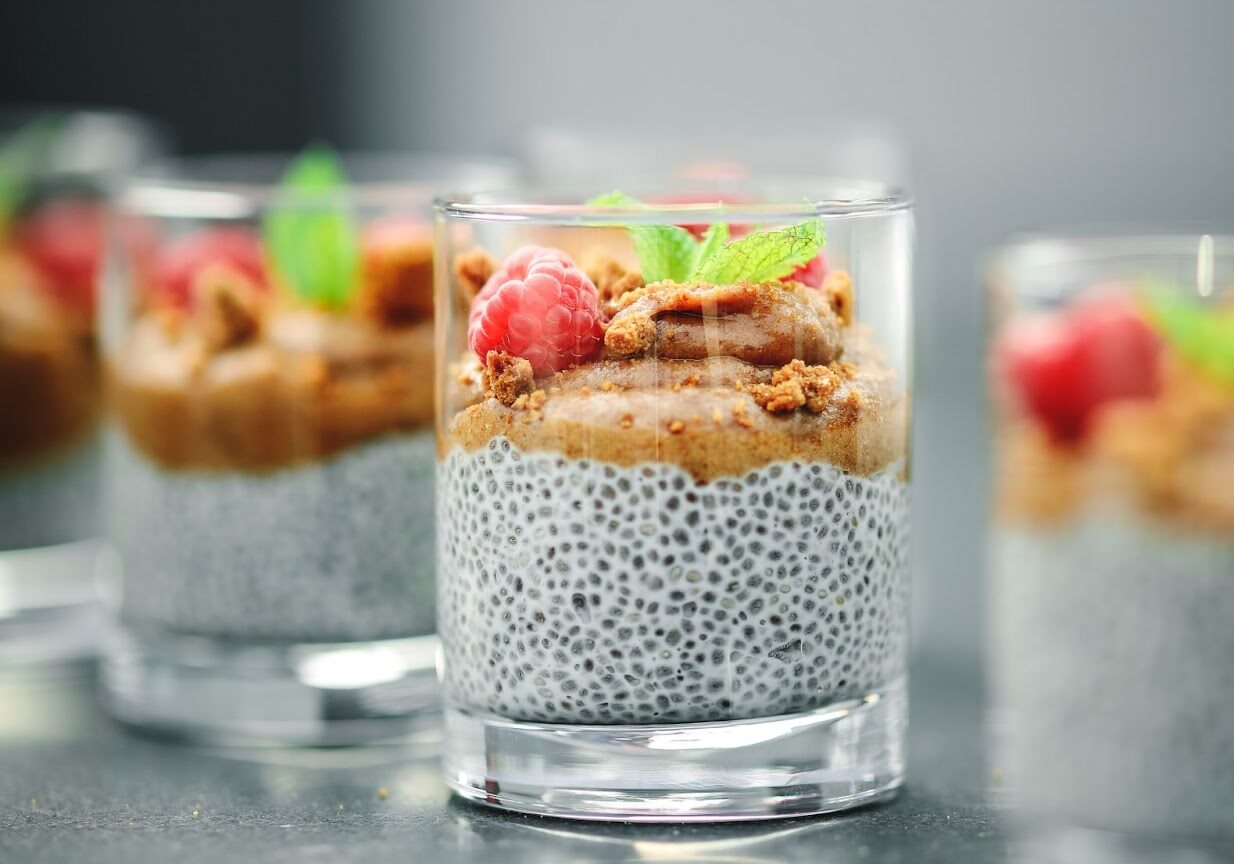 Chia Pudding Recipe
Do not choose between taste or health anymore. This recipe for chia pudding is the best vegan breakfast in Dubai. Why? Because it can be a filling breakfast, light snack or a delicious dessert. If you're a sucker for some texture, this recipe has got you covered.
Rich in nutrients, chia pudding alone can be deemed as a balanced morning meal. The chia seeds are not crunchy; they absorb milk to become gelatinous. But several flavours and textures can be added.
Ingredients
Chia seeds (black or white), 4 tbsp
Vegan milk, 1.5 cups
Sugar, 4 tbsp
Any flavouring agent of your choice, ¼ tsp
Flavouring Agents: (any one)
Vanilla extract
Orange or lemon zest
Cinnamon or cardamom
Edible fruit or flower extract
Cooking Instructions
Divide the ingredients equally in two glasses.
Mix everything with a hand mixer, or you can just use a fork or spoon. Break the lumps of sugar, if any.
Cover the glasses and keep them in the fridge for at least 2 hours. For best results, leave them overnight.
When serving, take it out of the fridge, choose your toppings, and it's ready!
Serving Suggestions (2 serves)
You can make this a superfood pudding recipe by adding your favourite fruits. Seasonal fruits, especially citrus ones, add a delicious taste.
It is basic knowledge that nuts are rich in nutrients. Mixing them in your pudding will add the extra "healthy" punch to your meal. Raisins, cashews, pistachios, walnuts, almonds and dried berries are ideal picks.
Notes
Options for milk are – coconut, soy, almond, cashew, oat, etc. However, full-fat coconut milk might not work well in this recipe.
Options for sweeteners: Maple syrup, coconut or palm sugar, honey, jaggery, and cane sugar. For a gourmet delight, use chocolate sauce coupled with fruit purees.
For a chocolatey feast, sift about 4 tbsp cocoa powder in a bowl. Add your non-dairy milk in parts to avoid lumps. Now mix this with chia seeds and sugar before placing it in the fridge.