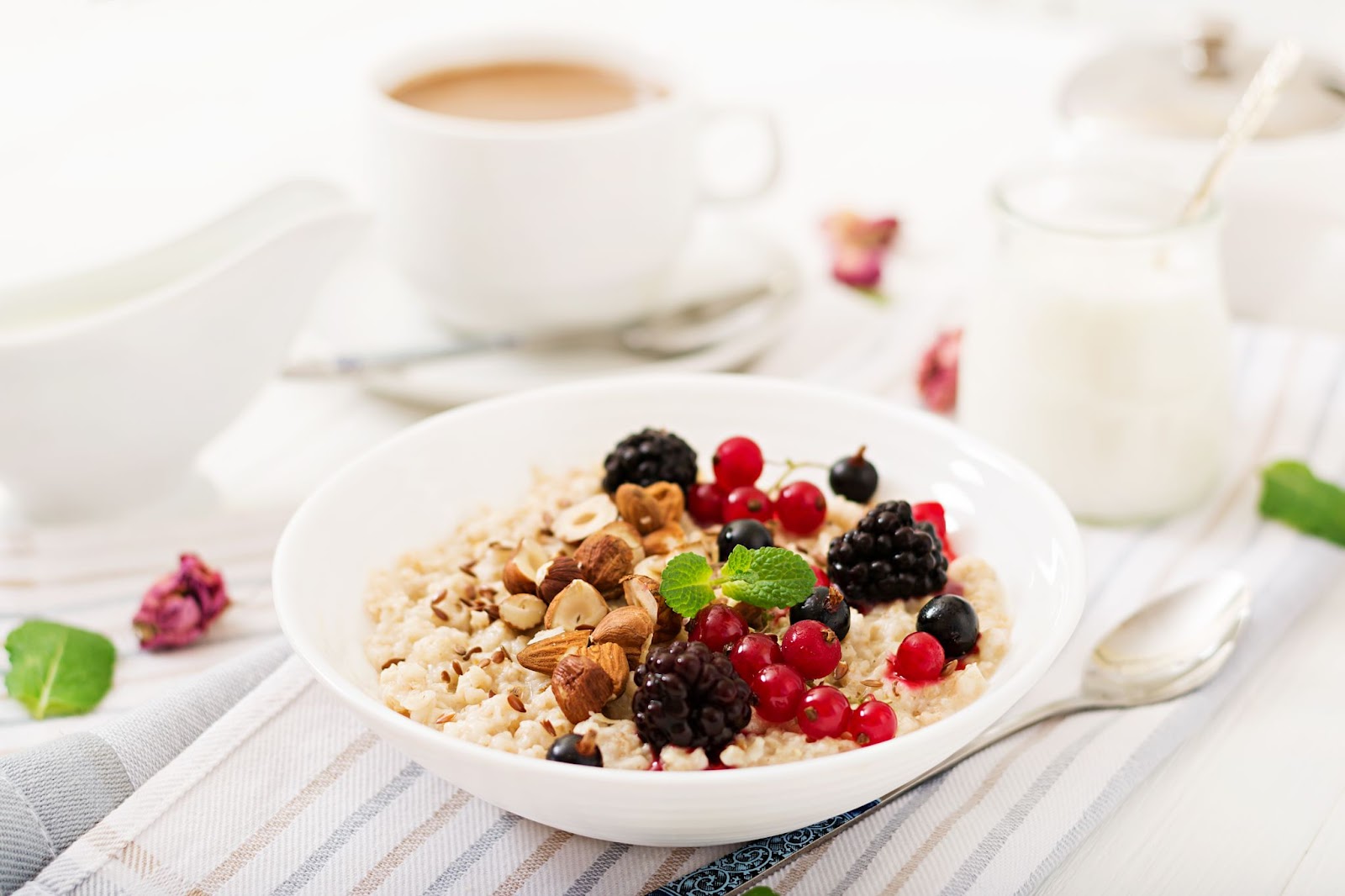 Baked Oatmeal Recipe
Who would have thought that mushy oatmeal could compete, and possibly win, with a cake? The delicious flavour and fluffy texture of baked oatmeal is a treat to have. The best thing about this dish is that you can have this low-carb vegan breakfast every day!
Ingredients
Main ingredients:
2 cups whole rolled oats
1/4 cup brown sugar or coconut sugar
1 teaspoon baking powder
¾ cup almond milk, at room temp.
3 tablespoons melted coconut oil
Flavouring agents
½ cup slivered almonds
⅔ cup coconut flakes
1/4 cup maple syrup
1 banana, chopped
1 teaspoon cinnamon
¾ teaspoon sea salt
Toppings
1 cup strawberries, sliced
½ cup blueberries
Cooking Instructions
Preheat your oven to 350°F and get your baking dish. Grease it with some cooking spray. You can use avocado oil or coconut oil for added taste.
Combine the main dry ingredients — oats, brown sugar and baking powder with flavouring agents — almonds, cinnamon, coconut and salt.
Add milk, oil and maple syrup to a bowl and whisk it.
Mix wet and dry ingredients. If you are looking for smooth cake consistency, then blend everything.
Pour the mix into the pan layered with your favourite toppings. Layer and decorate the mix to your heart's content.
Bake it for 40-50 minutes until the edges look crisp. Stick a knife into the middle. If it comes out pristine clean, your breakfast is ready.
Serving Suggestions (2 Servings)
A dish is perfect when it embraces all textures. Add coconut flakes, almonds, cashews or walnuts.
Oatmeal makes up for a major health trend in the US. But the addition of Dubai's national fruit – Dates, make it deliciously local.
Top the mixture with your favourite fruits and berries. Make healthy vegan breakfast healthier!
Notes
Make it chocolaty by adding cocoa and chocolate chips.
Avoid sugar by adding ⅓ cup maple syrup.