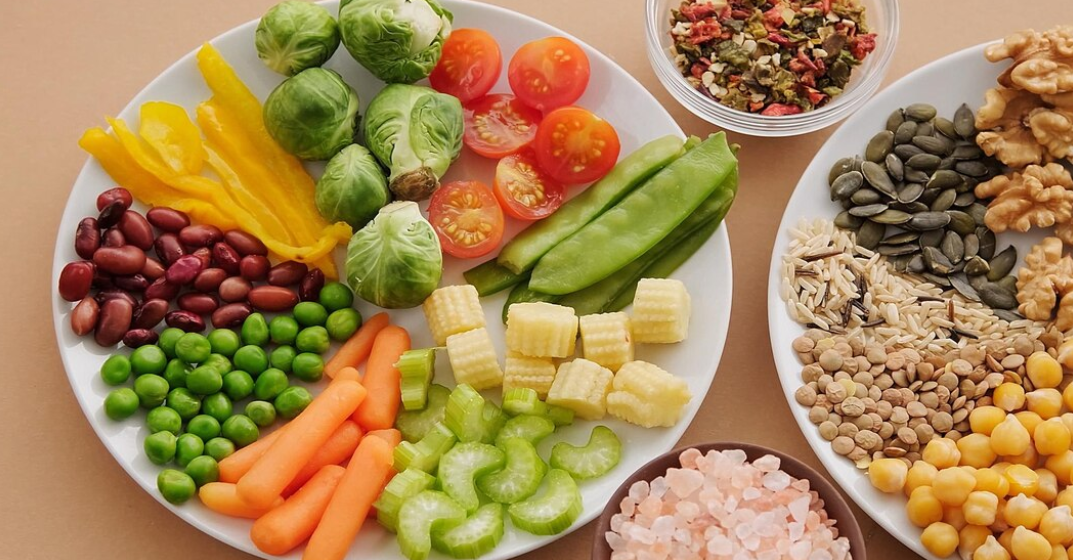 14-Day Keto Meal Plan With Recipes
Positive conversations about a keto meal plan have surfaced all over the internet, as its popularity has grown immensely in the past five years. A ketogenic diet works on the principle of limiting carb intake on a large level. This improves metabolism and promotes healthy weight loss. 
However, regular monitoring of most keto regulations can be daunting, along with tracking your intermittent fasting. Thus, navigating supermarket aisles to prepare keto home-cooked meals can be stressful without assistance. 
Thus, the following article aims to cover the fundamental keto recipes for a 14-day regime. 
Keto Diet Basics 
A keto meal plan demands sufficient protein intake to satisfy you after a meal and meet your daily body needs while you are cutting on carbs and burning fat. In addition, following a proper meal plan helps in simplifying the keto journey you set yourself on and gives better outcomes. 
Some tips that one should keep in mind are- 
If you are suffering from a disease, consult your doctor before starting a keto diet. Also, women should avoid keto diets during pregnancies. 
Start by decluttering your kitchen and making it a keto-friendly environment. This will help you surpass junk food temptations and follow your keto meal plan efficiently. 
Drink fluids in good quantities and eat a balanced amount of salt, especially for your first ketogenic diet week, as it helps to minimize the chances of "keto flu."
Here is a sample meal containing some easy and delicious recipes to get you going throughout the day. 
Breakfast – Keto Naan Bread 
This is the keto-friendly version of the Indian classic naan, topped generously with garlic butter that goes well with your keto diet plan.
Recipe:
Mix ¾ cup of coconut flour, 2 tbsp psyllium husk powder, ½ tsp baking soda, and ½ tsp onion powder in a bowl to prepare the Naan bread. Pour in boiling water as needed and knead the dough. Cover it with a plastic wrap and keep it aside for 5 mins. 
Make small balls out of the dough and press them down to make Naan bread. Shallow fry the naans using coconut oil.
In another pan, melt butter, add garlic and cook until the garlic turns golden brown. Brush the naan bread with garlic butter and serve hot with the leftover curry. 
Lunch – Parmesan Cajun Salmon
Salmon absorbs flavor ideally enough to give you the best taste in recipes. You can try this recipe as a stand-alone or with a side of steamed veggies or salad and lessen the burden of keto meal planning.
Recipe:
Season salmon steaks with a generous amount of Cajun seasoning, salt, and pepper. In a skillet, heat ½ tbsp olive oil, and cook this slightly marinated salmon until golden brown from both sides. 
To the same skillet, add 1 tbsp butter and two cloves of minced garlic and cook until golden brown. Add ¼ cup vegetable or fish stock, remaining Cajun seasoning, juice of ½ lemon, ½ tbsp maple syrup (sugar-free), 1 tbsp Parmesan and ½ tbsp finely chopped parsley. 
After 2 mins, add the salmon. Let it simmer for another 3 mins and serve hot. Your 1st-day keto lunch is sorted!
Dinner – Stuffed Pork Roast
This recipe is made with freshly pickled veggies that give a lovely twist to the traditional pork recipe and is the perfect addition to your keto meal plan. 
Recipe:
Cut small pockets in the pork loin and fill them with sun-dried tomatoes, carrots, garlic, and pickles. Season with salt and pepper. Place it on a baking dish while drizzling olive oil all over. Roast in a 400 F preheated oven for 40 mins covered in aluminum foil. 
Flip the pork and roast for another 20 mins until its temperature is 145 F. Serve after 10 mins of rest. 
Snack – Keto Cheesy Garlic Bread 
Who said you couldn't enjoy bread on a keto meal plan? You just need to know how to substitute the traditional ingredients! This delicious yet healthy garlic bread keto snack serves as a perfect mood lifter while on a keto diet.
Recipe:
Transfer 8 cups of mozzarella cheese and ½ cup of cream cheese to a bowl and microwave it for 1 minute. Repeat till it is easily combinable and melted properly. In another bowl, add 4 cups of almond powder with 2 tbsp of baking powder and whisk. 
Add four eggs and 2 tbsp white vinegar and the cheese mix to this. Knead it to form a proper dough on a non-stick flat surface. Make small buns, place on the parchment paper-covered baking tray and bake for 15-20 mins. 
Brush the freshly baked bread with garlic butter and serve warm. Then, store it and enjoy it for a week! 
Sweet Dish – Keto Banana Bread 
If you have a sweet tooth and crave your traditional banana bread, this replacement is a must-try. 
Recipe:
Combine 2 cups of almond flour, ¼ cup of coconut flour, 2 tsp cinnamon powder, and 2 tsp of baking powder in a bowl. 
Mix and beat 6 tbsp butter and ½ cup erythritol in another bowl until fluffy and light. Beat in 4 eggs, ¼ cup almond milk, and 2 tsp banana extract, sugar-free. 
Combine dry and wet ingredients, mix properly and toss in the walnuts. Transfer this evenly to a loaf pan and bake for 50-60 mins in a 350F preheated oven. Cooldown before removing and slicing. 
Conclusion
The dishes mentioned above are some of the perfect additions to try with a 14-day keto diet. Be it following a healthy meal plan in Dubai or anywhere else, these mouth-watering recipes are equally nutritious and ketogenic.
But if cooking for yourself seems too burdening, pay a visit to Soul Sante, one of the best cafes that brings you a carefully designed menu list for keto meal plans in Dubai. This helps you follow an affordable healthy lifestyle with no hassles of cooking and preparing keto shopping lists!